Product Enhancements – Release Notes March 2023
We are happy to announce some new enhancements & fixes:
(Last Release – March 10, 2023)
Note: if you don't see the same thing in your account, try clearing your cache/cookies or use a "new private window" to refresh the cache.
Metrics
NEW Metric Tree View
Metrics –> Tree View
Click the "+" icon to select one or more parent metrics from the side bar in order to view all levels of their sub-metrics in a tree format.
Use this view to more easily visualize hierarchical relationships and better understand the impact of related metrics.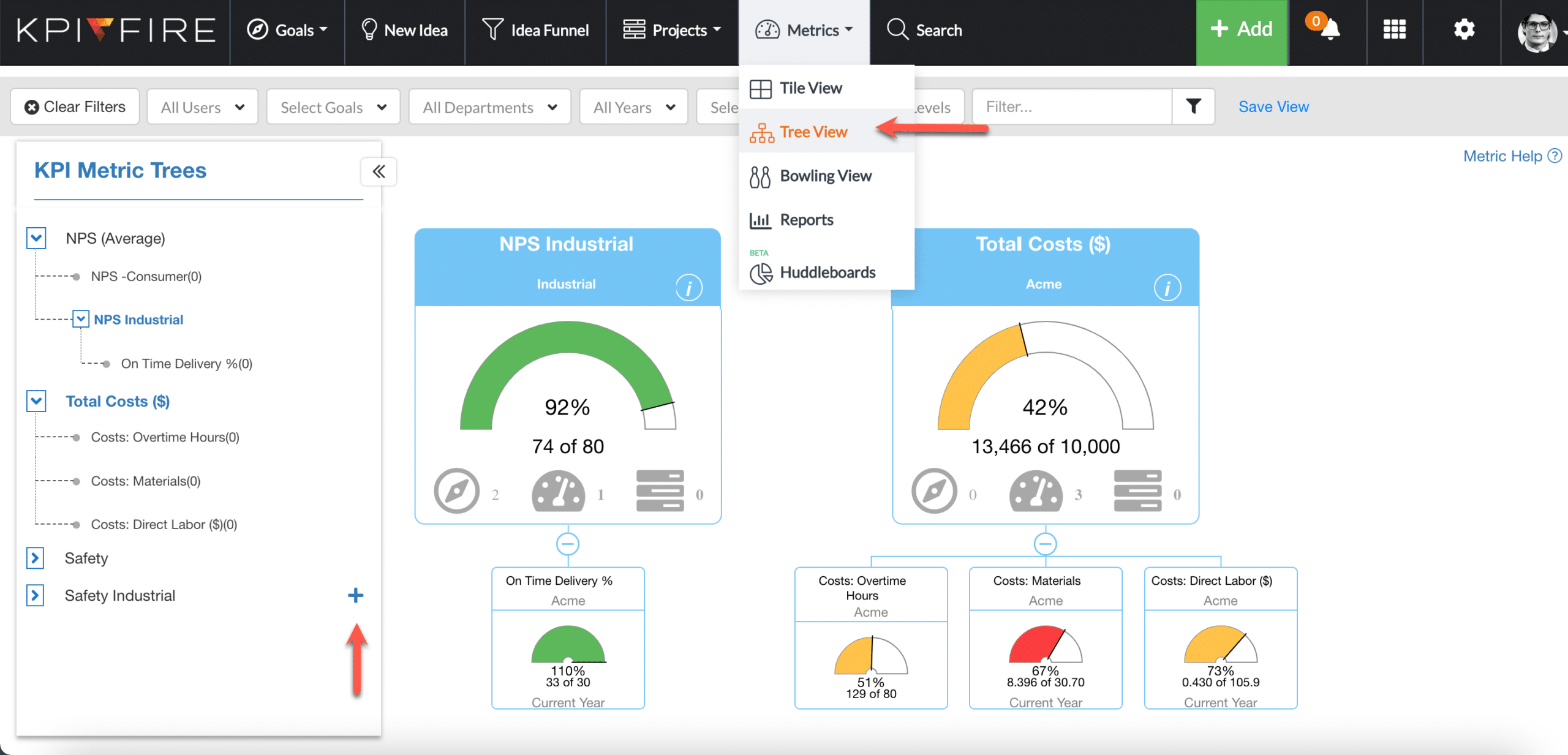 NEW Settings –> Metric Setup:
Drag & drop metrics to modify metric hierarchy with parent and sub-metric linking
Add new sub-metrics by using the "+" icon
This view makes it easier to create parent-child relationships between metrics and to visualize the metric relationships.

Metric Data
NEW way to calculate metric Green, Yellow, and Red Zones based on % of target.

Set each zone by manually entering a percentage in the second row of data table.
Bowling View
Selected view mode saves when page is refreshed.
Metric API
Get MetricALL API will return 0 or null values.
Gauge Charts
Colors updated on metric gauge charts.

Project Reports
Project Benefit Exception Report
New report available to export Project Benefit Exception Report grouped by project benefit status:

Projects on Target: Actual > Target
Projects at Risk: Actual < Target
Projects Cancelled: Project Status = Cancelled
Project Budget Report
User benefit account selection is saved and will display the same next time user views report.
Chart line displays as red or green depending on if actual benefit is greater or less than the target benefit.
Target line is displayed by default.
Chart key is sorted into four columns: Budget, Target, Actual, and Forecast.
Project Benefit Report
When target line is toggled off, it will not be included in exports.
Budget is now visible on charts.
Filter by Project Benefits added to more filters

If a child benefit is selected, then the parent benefits (to the root level) will also be selected. If the parent benefit is unselected the child will be unselected automatically.

Projects
Task Tab
Fixed schedule color for project when overdue task is deleted. Project status will recalculate value once task is deleted.
Filter tasks by user: Select a user in the % complete task count modal to filter tasks.
Task name is added to task link when copied.
Ideas
Idea Funnel – fixed filter dropdown options for table columns
Settings –> Users
NEW Assign a user to multiple departments.

Users will have added visibility of goals, metrics, and projects for the departments they are assigned.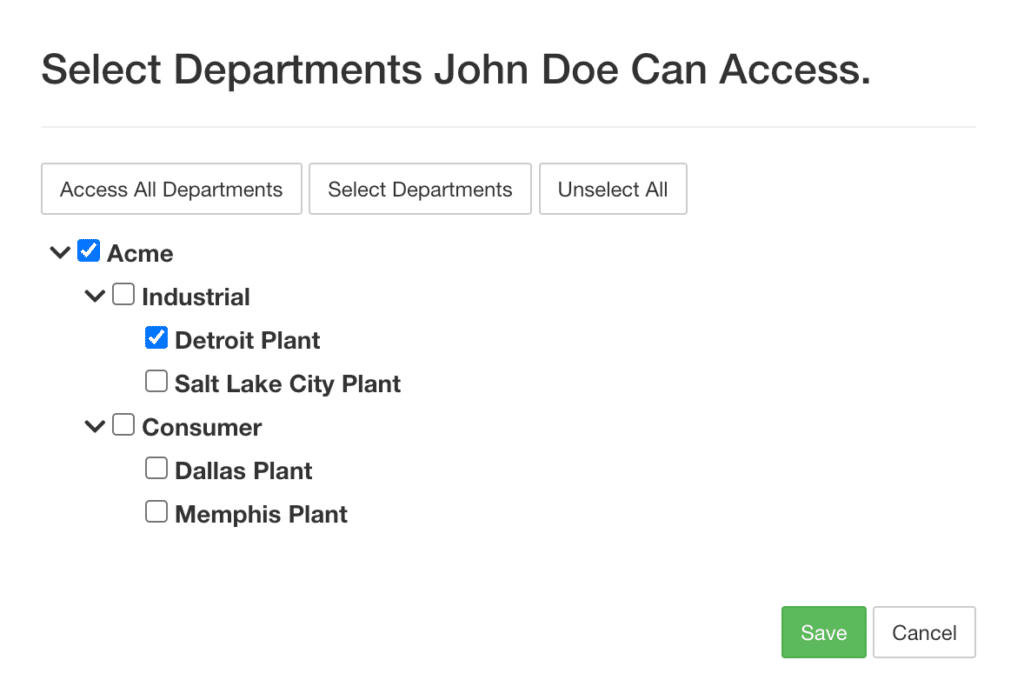 General Updates/ Bug Fixes
Project Benefit Budget chart:

 Budget chart showing all selected project benefit accounts.

Project Benefit Reports:
Spanish translations applied to multiple areas of the application.
Technical Support topic dropdown fixed.