Product Enhancements – Release Notes May 2023
We are happy to announce some new enhancements & fixes:
(Last Release – May 21, 2023)
Note: if you don't see the same thing in your account, try clearing your cache/cookies or use a "new private window" to refresh the cache.
Advanced Settings
NEW feature: Advanced-settings page offering the ability to enable multi-currency, allowing users to configure currency conversion rates and add new currencies.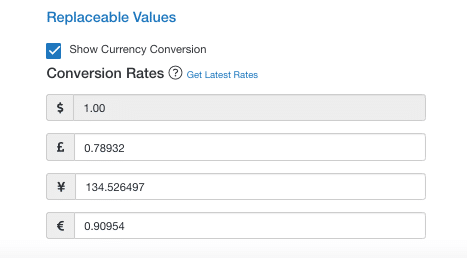 Search
NEW feature: – Search for specific tasks by task number in Main Menu> Search.

Idea Funnel
NEW feature: – Added new options to show/hide columns in the Idea Funnel: Team Status, Charter Status, and Project Benefit Status.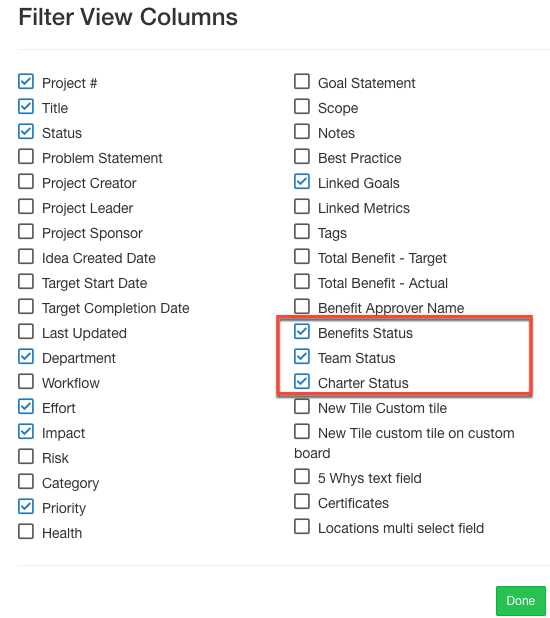 Metrics
Added functionality to the project list's full export feature to calculate the total number of days for task groups.
Users can change Metric Data table headers.
Parent data bug resolved when refreshing child metric data.
Enhanced "Add Team" functionality in Metrics Team tab.

Added Bowling View to Metric Charts Tab.

Daily Update
Metrics Need Updates
Expanded the input field to allow for up to 12 digits to be entered.
Project List view reflecting accurate current status of all tasks within a project.
% complete value is being properly updated in the Project List view when changing the benefit of a project.
UI enhancement- Project List view filters are sticky to header row and can be used as the page is scrolled.
Project charter tab showing correct current and prior week stages.
Added option to insert new task in "Timeline" tab.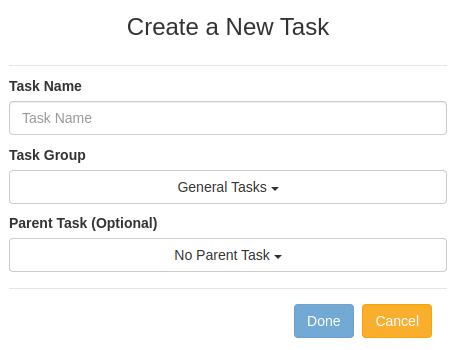 New functionality: export monthly budgets in Project Budgets setup.
Enhancement: The budget is represented as a bar and the actual as a line.
Saved Views & Huddleboards
Saved views and Project Budget Report retain benefit accounts selected in filters.
Huddleboards
Enhancement: Users can easily toggle through quarterly time increments on Huddleboards without any inconvenience.
Improved drag and drop functionality on Huddleboard for increased accuracy.
UI Enhancement: Improved alignment of columns for HB Bowling tiles in Project Benefit Bowling and Metric Bowling.
Project List
Project list tile on Huddleboard loads correctly.

Enhanced Huddleboard Project List view to display the name of the huddleboard on hover.
General Updates/ Bug Fixes
The BSC column values now remain in their original column when toggling off the BSC column.
Enhancement: Prevent duplicated row creation for module visibility in "Create Project" from linking modal.
Resolved text display issues in most recent Status Reports.
Added language translation for "Approval" and "Verify all" in PB Approvals.