Product Enhancements – Release Notes April 2023
We are happy to announce some new enhancements & fixes:
(Last Release – April 20, 2023)
Note: if you don't see the same thing in your account, try clearing your cache/cookies or use a "new private window" to refresh the cache.
Settings
Metric Setup
Updated UI – added background color to all submetrics and updated icon style.
Improved drag and drop functionality in metric setup for increased accuracy.
New Idea
Settings
Additional fields available for New Idea Page
Settings > Internal New Idea Form: Configure Form

Workflow
Effort
Impact
Problem / Opportunity Statement
Goal Statement
Project Scope
Notes
File / attachment upload
Mobile app download QR code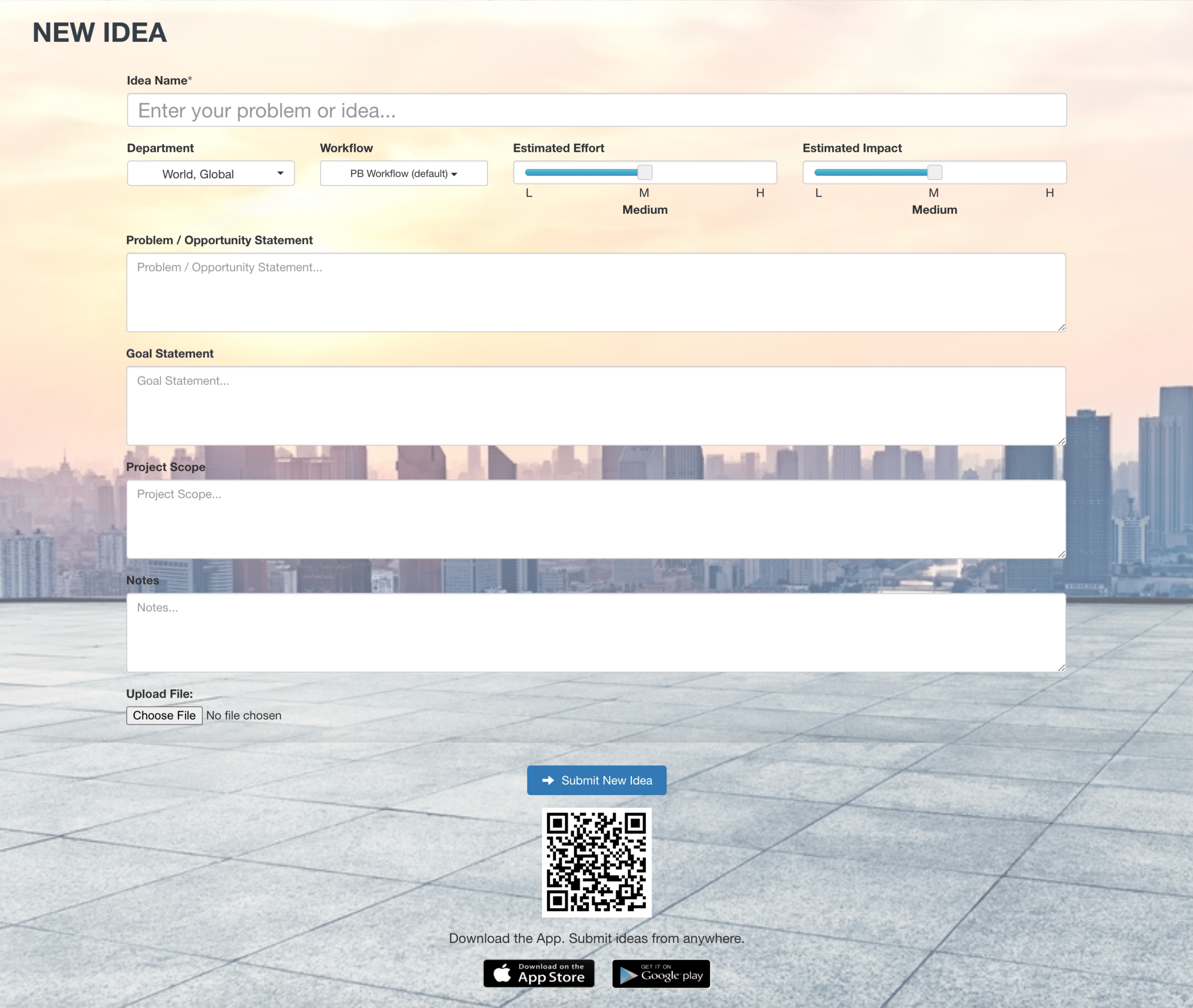 Idea Funnel
All Idea fields are visible in table including Effort, Impact, Risk, and Priority.
Users with edit access can make changes to idea fields.
Metrics
Updated number formatting to include commas to indicate every third digit.
Configure Metric settings expand/collapse state is saved from last time metric modal was closed.
Users are able to create new Pareto codes from the metric model as a Control Chart type metric.
NEW feature: Add multiple Reason Codes from a Pareto list to a Metric record.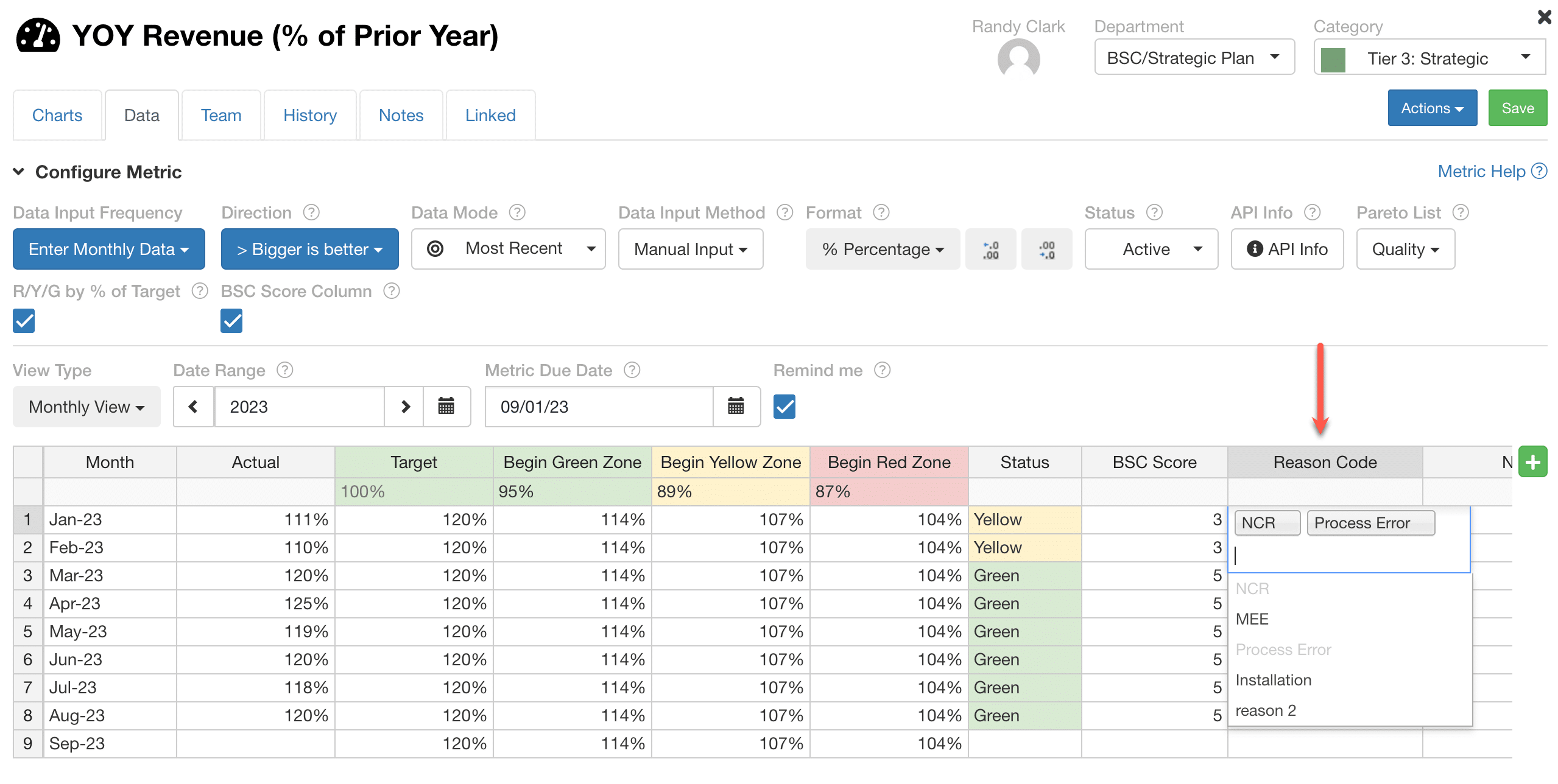 Metric Tree View
NEW feature:  Metric Views displays an alert message when no metric data is found.
Project Reports
Project Benefit Report, Project Budget Report, Project List, Project Benefit Exception Report: More filter text updated to show more description of filters applied.

Project Benefit Report
Report will display top level Benefit Account by default.
Projects
3rd level benefit data will not be clear out without any warning after adding 4th level benefit  .
My Projects
Updated UI for dynamic screen widths.
UI Enhancement: My Projects section now features updated icons & text.
Saved Views & Huddleboards
Updated UI – Updated Saved Views Dropdown icon color and size.
Huddleboards
Metric Control Chart
Tile displays the Most Recent data mode.

Metric dashboard field update changes.
 Balanced Scorecard Huddleboard 
Balanced Scorecard Huddleboard has a column option for Begin Green Zone.
Clone a Balanced Score Card Huddleboard to create a copied BSC.
Column lines visible when no data is entered.
Updated UI – Recalculate button appears on hover.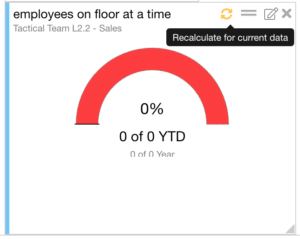 Project Benefit
Sustainment results populate in the correct columns when viewing the contributing projects.

UI Improvement- The total for December and the year are appearing on the HB Project Benefit tile .
 Project List
Columns aligned properly in HB Project List.

Clone a Balanced Score Card Huddleboard to create a copied BSC..
License Type
View Only license type users are restricted from accessing the settings area.
General Updates/ Bug Fixes
Project List view returning all status types, including Ideas.
Performance update when adding a new tile to Project Workflow.
Project Accountability Report: % Tasks done displaying as percentage rather than decimal.
Project count ie: "1 of [x]" works when navigating from Project List view.
Improved display of  "Add Benefit/Cost" button.
Task assign drop-down now remains open when scrolled down.
Password email for invited status.