Product Updates
We are happy to announce some new enhancements & fixes:
(Last Release June 29, 2022)
Note: if you don't see the same thing in your account, try clearing your cache/cookies or use a "new private window" to refresh the cache.
Metrics – Ability to select all dates in global filter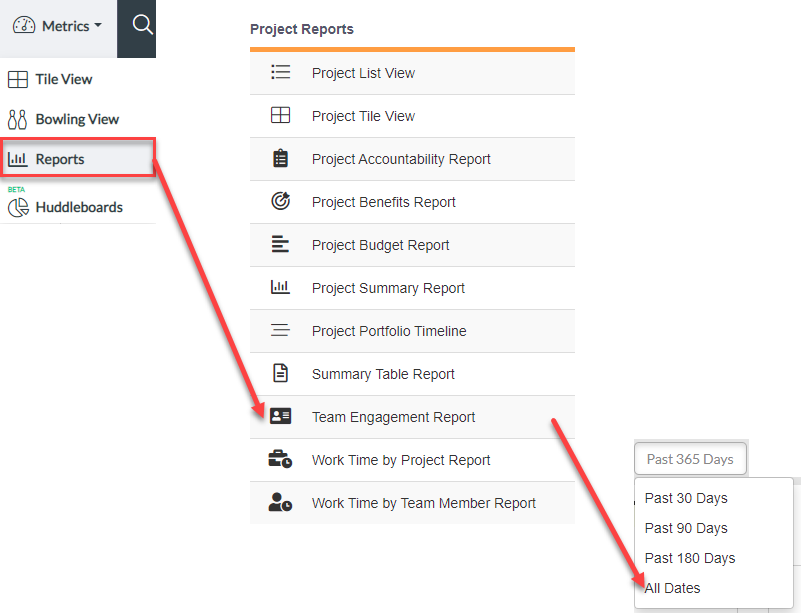 Add New Project, New Goal or New Metric and Show/Hide Visibility options
Show hide visibility  to:

Just Me (Viewable by Admins)
Department
Department & Below
All Departments (Default)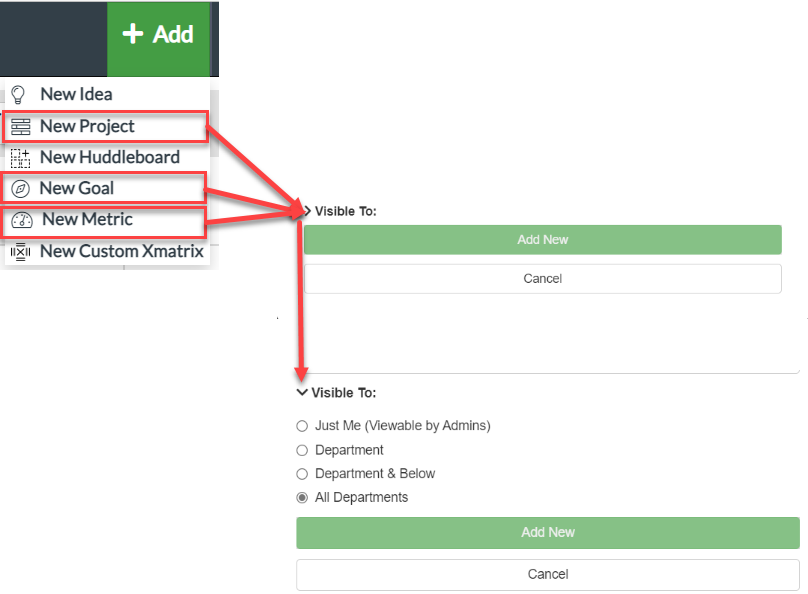 Goals – Two new fields for export "Include Linked Metrics" and "Include Linked Projects"
List view

Go to actions
Select Export
Select fields to be exported

New fields are "Include Linked Metrics" and "Include Linked Projects"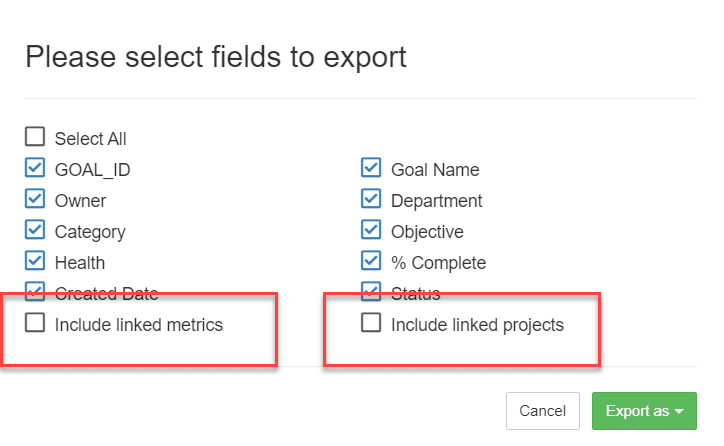 Reports
Project Status Report

Go to any project
Click on Status Report Tab
Enter the email and notes about the project
Click on Submit Report
Email is sent with project information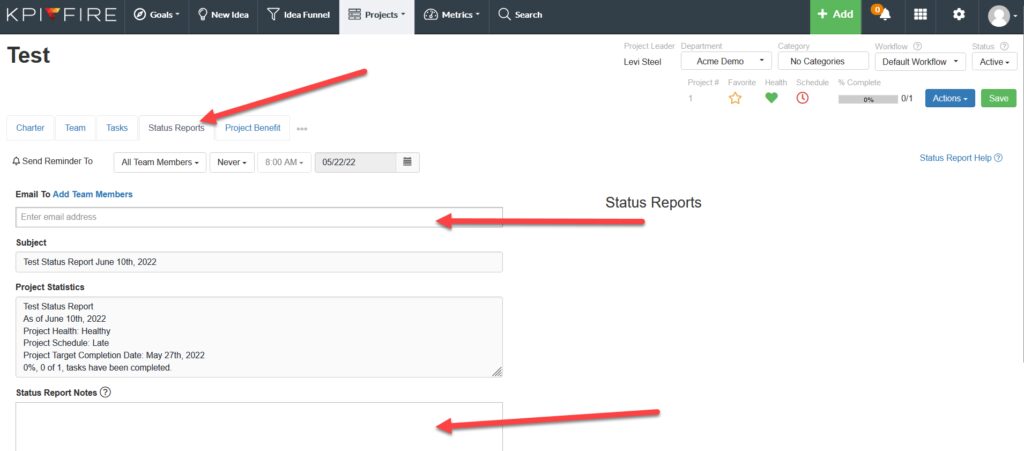 Project Budget Report

New chart option to show each month as a bar chart.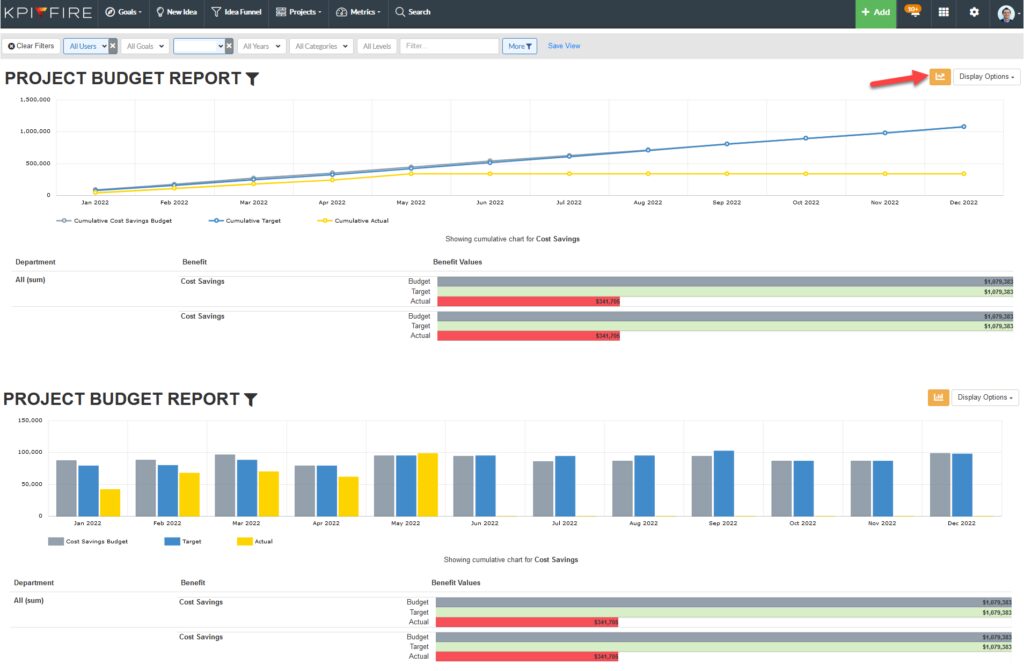 Project Benefits
Huddleboard

Add Project Benefit to Huddleboard
Click on Project Benefit title to open up modal showing which projects roll up to this benefit
Metrics
Huddleboard

You can now change one metric on the huddbleboard for another metric.
Huddleboard

Single project tile now has option to filter by task due date (none, overdue, due 7 days, due 14 days, due next 30 days).
Project Benefits

Format for Currency, Number or Percentage and adjust decimal places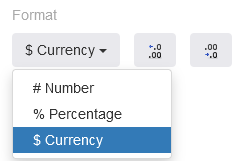 Project Benefits Tab

Attachment option to upload an image or add a link
Project Benefits

Budgets:  Ability to input as monthly values, previously could only enter as annual budgets
Enable External Idea Submission

Ability to share URL that does not require software access for staff to submit ideas.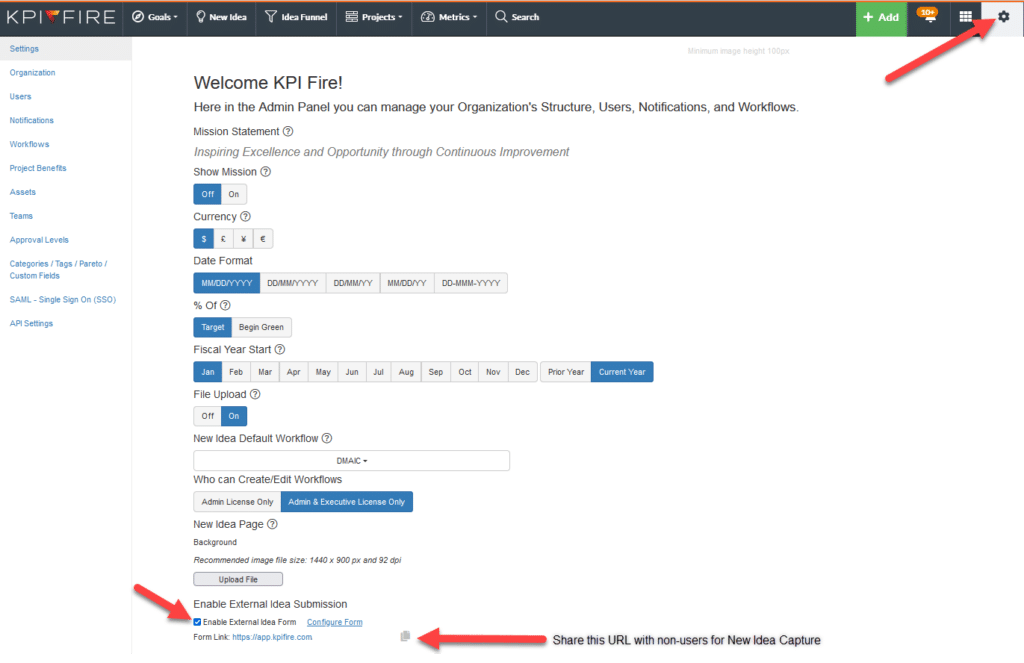 Project Charter
Benefits Tile

"New "add project benefits link

Add team tile to Project Charter

Open project
Click Actions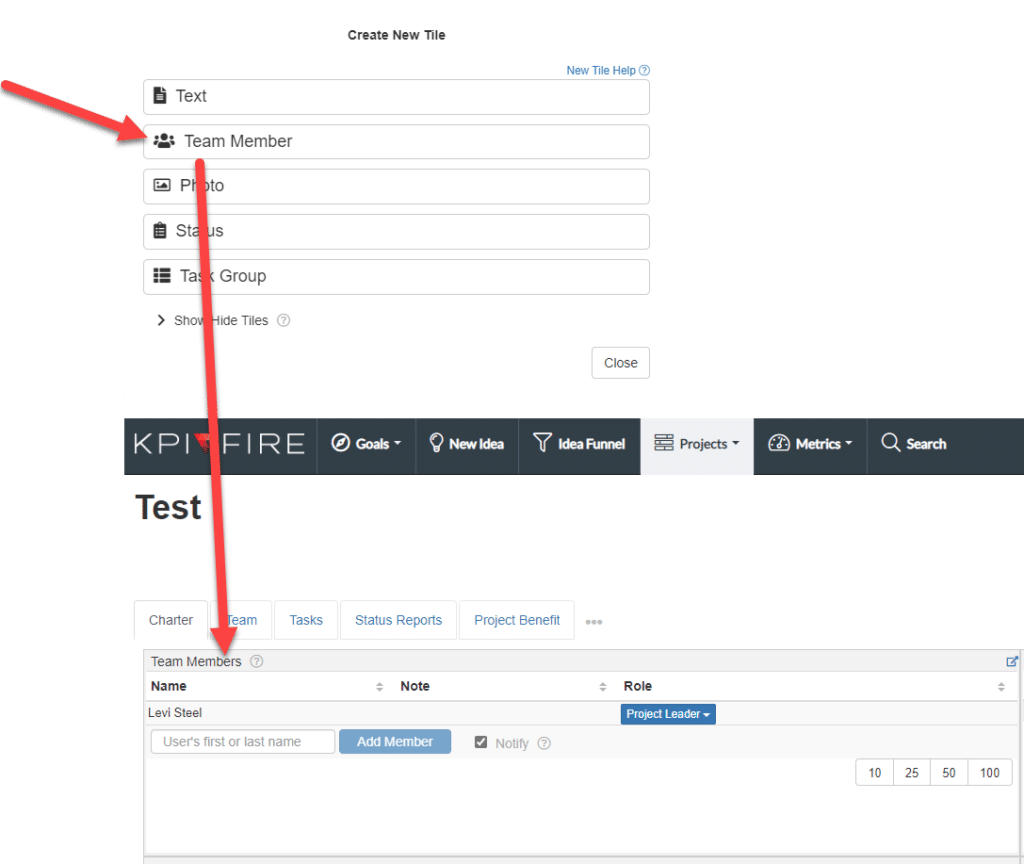 Can now change priority of any idea in the Idea Funnel
Now even easier to identify ideas not linked to goal and to link to a goal

Go to Idea Funnel
Click on Linked Goals
Select from list of goals
Click Add/Link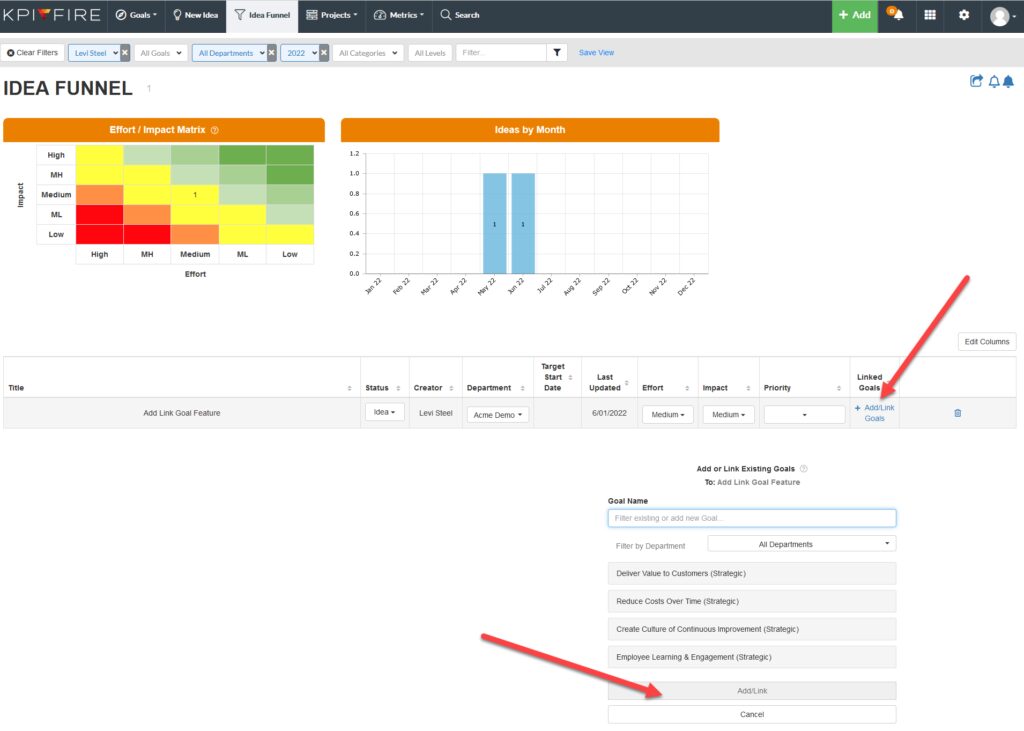 Fixed bug so that tasks and groups can be edited
On any project that has groups and/or tasks the filter popover is now opening for its group
Project Benefit:  Deleted data no longer visible on project benefit huddleboard
Ability to link metrics and goals
Project benefit report expand/collapse fixed for departments that have hierarchy
Fixed cloning issue with workflows
Fixed console error
Skip Weekend calculation fixed to automatically calculate days, depending on start date or end date
Changes to User Authentication Tokens.  Required for future Microsoft Teams App
Timeline View:  Fixed issue where projects may not open properly
Fixed issue in Clone Workflow feature where tasks where cloned withe completed status
Minor performance improvements on initial page load
Project Charter:  Fixed bug where files where not saving