Product Updates
We are happy to announce some new enhancements & fixes:
(Last Release May 25, 2022)
Note: if you don't see the same thing in your account, try clearing your cache/cookies or use a "new private window" to refresh the cache.
Project Charter: Changes to Linked Metric Tile

Works better with non-financial linked metrics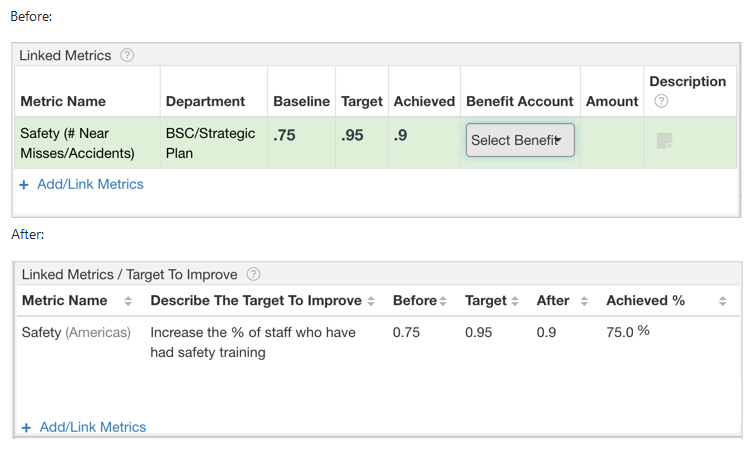 Metrics:  Huddleboard

One row option on bowling chart where it only shows the actual value and color

Search:  Hover over project and popup appears with important project information

Settings:  Enable External Idea Submission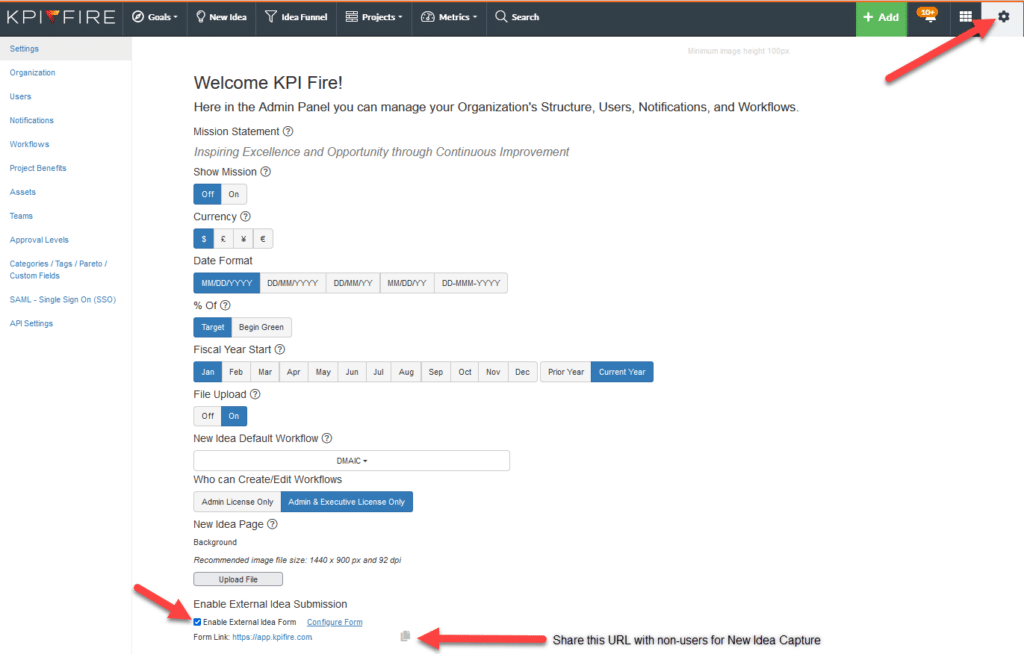 Available in Huddleboard Project List Tile

Add/Remove columns
Re-order column sequence

Coming soon in Project List View and Idea Funnel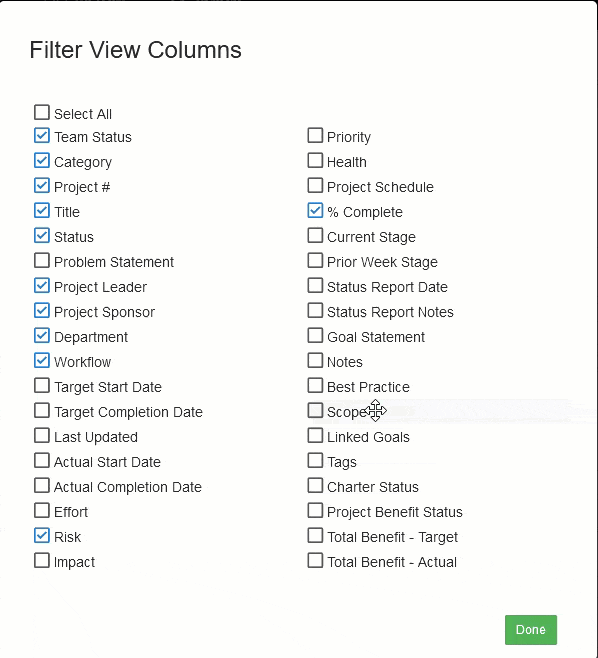 On Charter

Removed excess spacing on charter
Updated interface for linking of Goals/Metrics/Projects
ui adjustments to Key Dates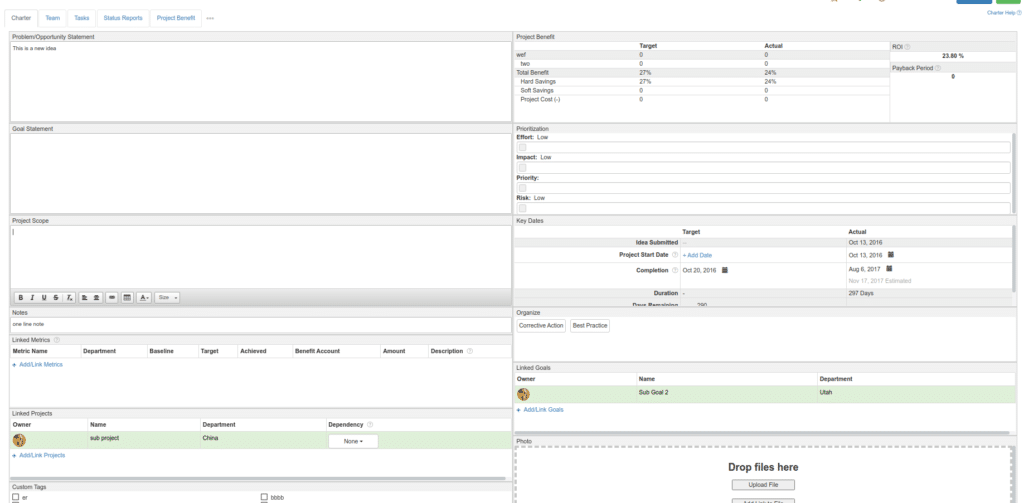 Ability to select workflow from drop down list on New Idea page

Enter your problem or idea
Select Workflow

Configure a default workflow for new ideas (must be an admin user)

Configure in Settings> New Idea Default Workflow

Add/Link Goal & Metric Modal
Search results display metrics and goals in hierarchy based on child/parent relationships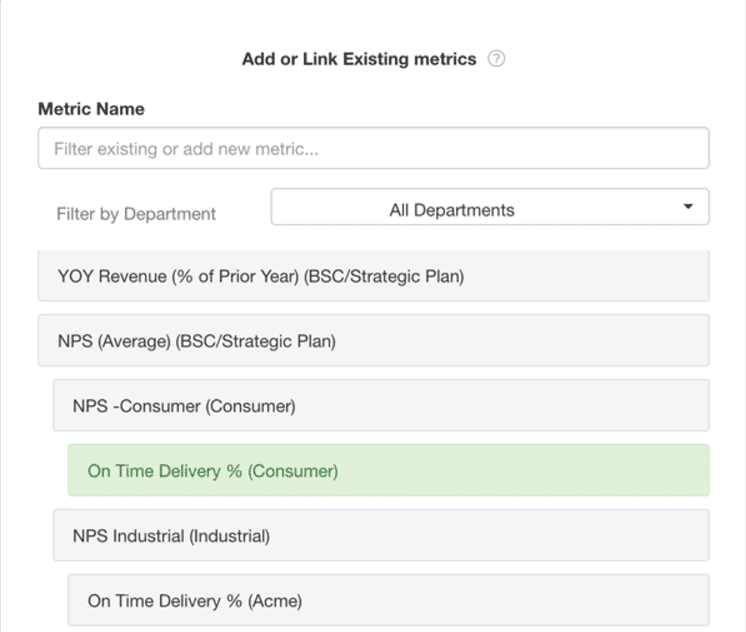 Performance Fix

Improved performance of get users API

7% improvement in average page load time
Fixed blank Huddleboard name
Fixed issue with pasting url of image when you click on Add Link to File
Fixed roll up issue with Project Charter Tab
Fix issue with status column & priority column filter
Changed the complete percent calculation for Smaller is Better metrics

(Actual – Begin Red ) / ( Target – Begin Red).  Note: Must have Begin Red value for Smaller is Better

Bigger is Better metrics Calculation for % Complete for Bigger is Better metrics is
Fixed regression from prior updated where some departments were missing
Status Report

Removed "Weekly" from subject line of status reports to align with other status report intervals.